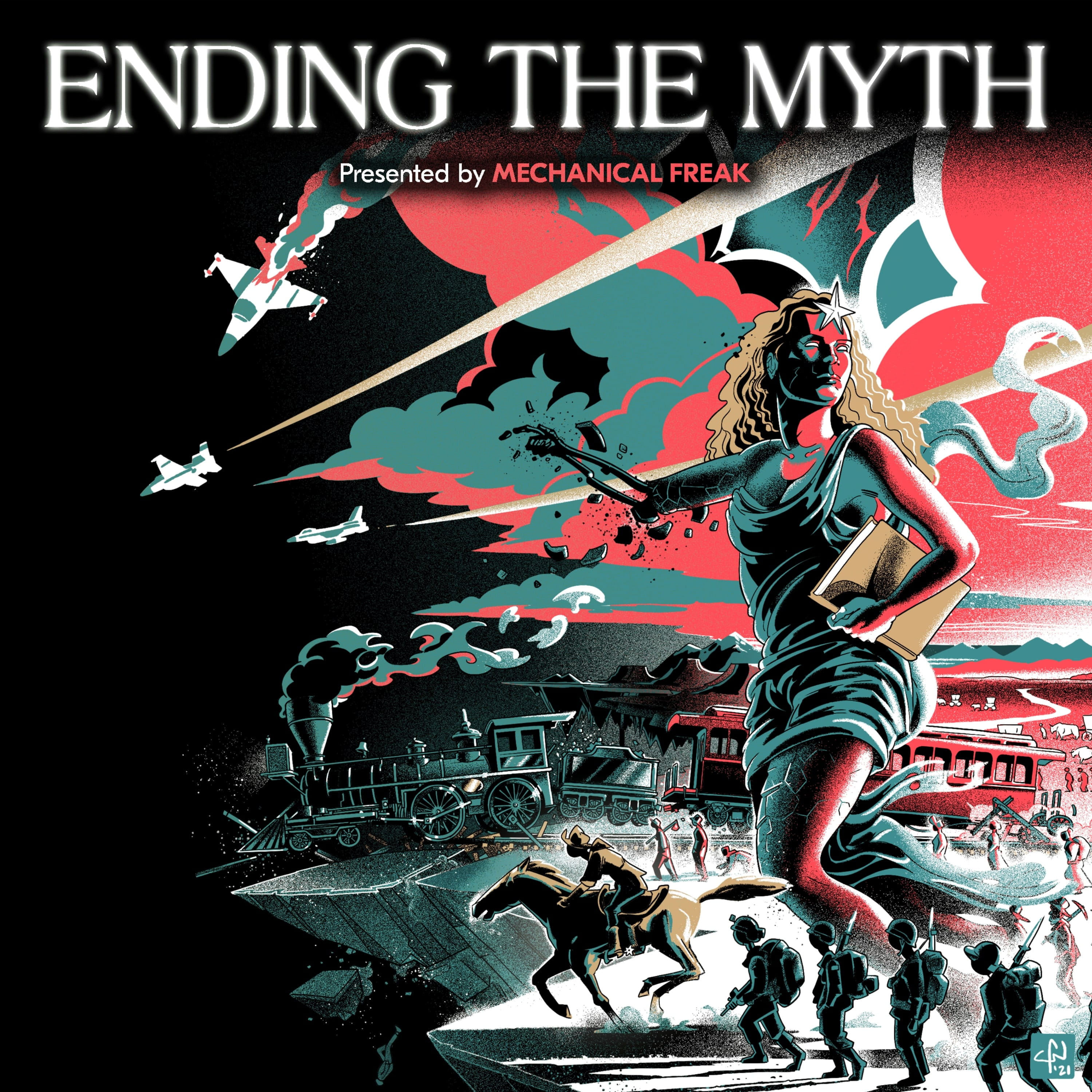 February 20, 2022 9:00 AM PST
Economist and host of the excellent weekly show Economic Update Richard Wolff joins the show to explain what the Bretton Woods Agreement was, how it worked, and how it ultimately fell apart. Join us on an exciting ride through the decline of the US empire!
Make sure to check out Economic Update every week and visit Democracy at Work for more on economics, the labor movement, and what capitalism looks like in decline. Support their work by becoming a patron on Patreon or donating to Democracy at Work directly.
Also, check out Richard Wolff's new book, The Sickness is the System, that explains how the Covid crisis is actually a crisis of capitalism.
Visit the Ending the Myth page for updates, sources, and suggested readings
Up Next: It's been ten episodes, so we have another call-in show! Submit questions to Brian & Munya on Twitter or via the Ending the Myth channel on the Mech Freak Discord!
Show music by Bjorn/Fleksor
Show art by Carl